Friends of McNabs Island Event
---
August 13th Heritage Tour - SOLD OUT!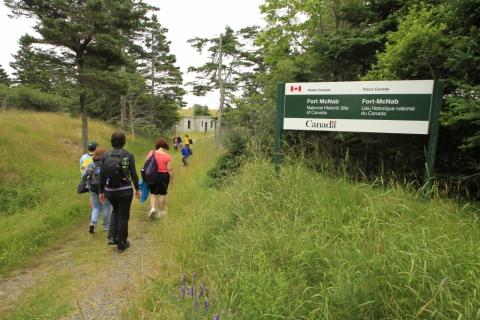 Sunday AUGUST 13 Times: 9:30-3:30 and 10:30-4:30 SOLD OUT!
Stroll through Canadian history on McNabs Island! Learn about the important role the Island played throughout our history from a Mi'kmaq First Nations summer encampment, to a French fishing station, and then protector of British North America. Discover what it was like to live on the island during the World Wars and in peacetime.
Departure from Eastern Passage: A&M Sea Charters, 87 Government Wharf Rd, Fisherman's Cove.
Cost: $15 (members and children) $20 (non-members). Space is limited; tickets go on sale via Eventbrite.ca later this spring.
For more information on these events contact info@mcnabsisland.ca or fill out the contact us form http://www.mcnabsisland.ca/ or call Faye (902-443-1749) or Cathy (434-2254). For updates, follow us on https://www.facebook.com/McNabsIsland and Twitter @mcnabsisland.