Friends of McNabs Island Event
---
McNabs Island Annual Meeting April 12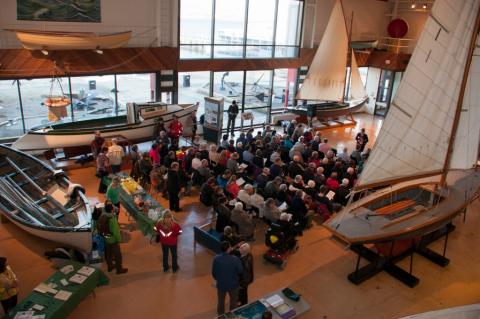 McNabs Island Stands on Guard from Confederation to the Cold War
A Special presentation of the Friends of McNabs Island – April 12, 2017
Join us for our Friends of McNabs Island Society 27th ANNUAL GENERAL MEETING and presentation on Wednesday, April 12 at 6:30 pm in the Small Craft Gallery of the Maritime Museum of the Atlantic, 1675 Lower Water Street, on the Halifax waterfront.
Special guest speaker will be Dr. Jay White, an historian specializing in Atlantic Canada, who has taught at several universities in the region. Professor White will look at the important role that McNabs Island has played in Canadian military history from Confederation to the Cold War.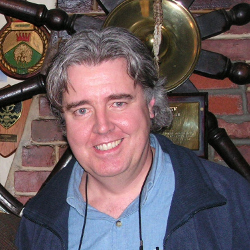 Dr. Jay White - Guest Speaker at our Annual Meeting
As Canada celebrates its 150th birthday, Professor White's talk will reflect on the pivotal role McNabs Island played in the defence of Canada in two World Wars and in peacetime. He will also connect developments on McNabs Island to larger events on the world stage.
"McNabs Island was really a linchpin in Halifax's defence matrix, right up until the Cold War. Removing McNabs from the equation would have made the task of defending the Port of Halifax much more difficult," says Dr. White.
Around the time of Confederation, the island's Sherbrooke Tower lighthouse served as a sentry for those entering Halifax Harbour. Later, the many fortifications on McNabs equipped with powerful guns, searchlights and anti-submarine nets guarded the city during the two World Wars. Following the Halifax Explosion, the garrison on the island provided ready and able assistance when much of the city had been destroyed. After the war years and right up until the 1990s, the island played an important military role by monitored ship traffic in Halifax Harbour from the listening station at Hugonin Battery.
This will be a fascinating presentation. Hope to see you there!
For more information, contact the Friends of McNabs Island Society
info@mcnabsisland.ca
facebook.com/McNabsIsland
Twitter @McNabsIsland
902-434-2254