Friends of McNabs Island Event
---
McNabs Island Beach Cleanup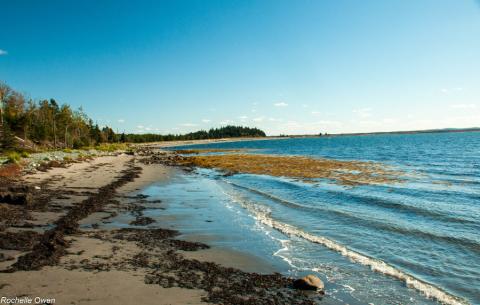 Rescheduled to Sunday September 19th (rain date – September 26th) Time: 8:30 – 5:00PM
Help us clean up McNabs Island Provincial Park! This year we are focusing on the vast amount of Ghost Fishing Gear that washes up along the coastline. This event requires a lot of walking to get to the target areas and heavy lifting to remove this fisheries-related garbage. This cleanup event is NOT suitable for children under 5 years old and No bicycles or dogs permitted on this trip.
For the past 31 years, our volunteers have donated their time to scour the beaches of the island and pick up garbage that washes up on the shoreline with storms and the tides. Since 1991, volunteers have collected nearly 15,000 bags of garbage and recyclables from the island nature park!
This year there is NO departure from Halifax!
Departure is from Eastern Passage ONLY: A&M Sea Charters, 87 Government Wharf Rd, Fisherman's Cove. There will be THREE trips 8:30-2:30; 9:30-3:30 and 10:30-4:30.
EVERYONE NEEDS TO REGISTER via EVENTBRITE!
https://www.eventbrite.com/o/friends-of-mcnabs-island-society-10724104906
Space is limited and Registration fills up quickly. Add your name on the wait list if the boats are full and we'll try to accommodate you.
As always, our McNabs Island Cleanup is FREE for volunteers willing to spend the day on the island picking up garbage!
If you have your own boat, canoe or kayak, please join us by registering directly with us and emailing info@mcnabsisland.ca.
We need to know who is going for safety reasons and for pandemic contact tracing purposes.