Friends of McNabs Island Event
---
Friends of McNabs Island Society's 33rd Annual General Meeting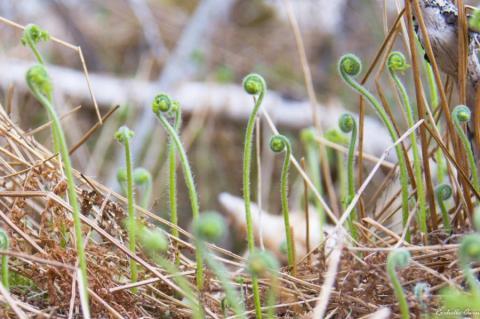 Annual General Meeting and Presentation on the Island's English Gardens and Natural History
Wednesday May 10th.
Join the Friends of McNabs Island Society's for our 33rd Annual General Meeting Wednesday, May 10th
at 7:00 pm in the Auditorium of the Nova Scotia Museum of Natural History 1747 Summer Street in
Halifax.
Guest speakers Brian Phelan and Iain Crowell will give a colourful presentation on the island's rich natural history and historic English Gardens. Brian will explore the history of the Victorian Gardens, while Iain will discuss the native flora and fauna of the Island, and the varied habitats where they are found.
Brian Phelan is an arborist and horticulturist with 35 years of experience, including his position as Superintendent of Parks and Open Spaces with HRM. As Superintendent, Brian was responsible for many of the municipality's parks including the Halifax Public Gardens, Point Pleasant Park, the Dingle Park and Shubie Park. Since retirement, Brian has been leading the restoration of the Hugonin-Perrin Estate's English Gardens on McNabs Island.
Iain Crowell is a Botanist and former McNabs Island summer staff member. He has led many Nature Tours on the island and developed the QR Code information system to document the 130 different trees and shrubs in the English Gardens. Iain is currently working in Sackville, New Brunswick as a botanist and lichenologist with the Atlantic Canada Conservation Data Centre. He is also an avid contributor to iNaturalist.org with thousands of observations and identifications.
Doors of the Museum open at 6:30 with the Annual General Meeting starting at 7:00 pm. Entrance is from the side parking lot of the museum. For those who can't attend in person, the meeting will be broadcast via Zoom. A Zoom link will be provided later.