Friends of McNabs Island Event
---
McNabs Island Annual Meeting - March 21, 2018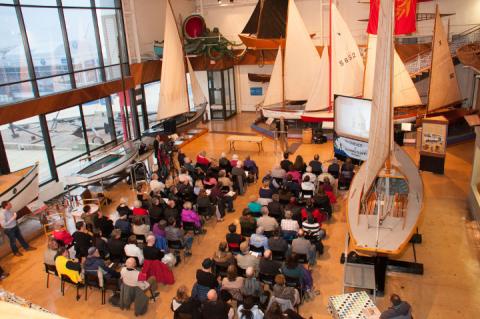 McNabs Island: A Photographic Journey of the Five Senses
A Special presentation of the Friends of McNabs Island – March 21, 2018
Join us for our Friends of McNabs Island Society 28th ANNUAL GENERAL MEETING and presentation on Wednesday, March 21 at 6:30 pm in the Small Craft Gallery of the Maritime Museum of the Atlantic, 1675 Lower Water Street, on the Halifax waterfront.
Special guest speaker will be photographer Rochelle Owen presenting:
McNabs Island: A Photographic Journey of the Five Senses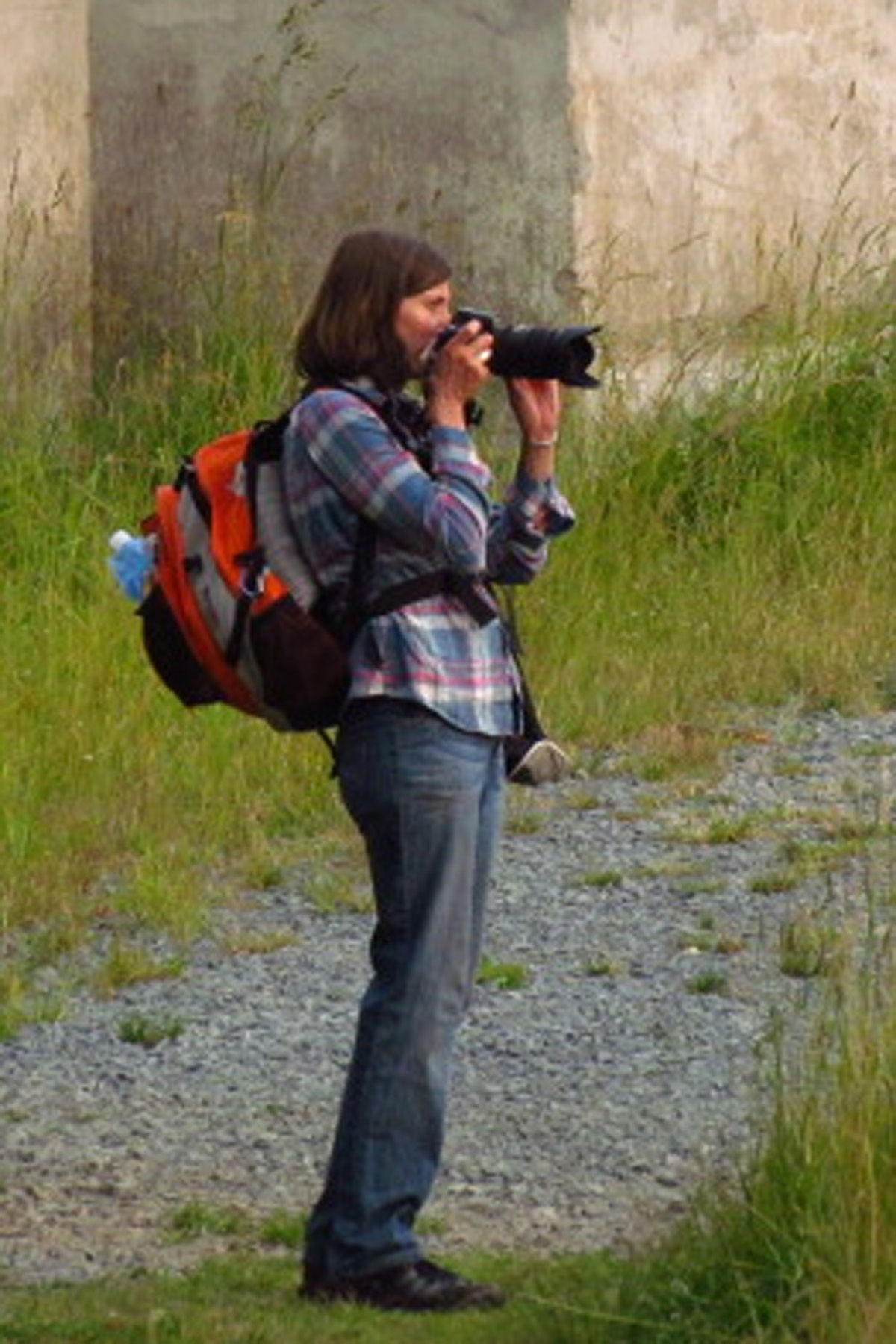 Rochelle Owen at Fort McNab with her camera.
Rochelle learned to develop film in a small high-school darkroom from her father, the school's art teacher. Since that time, she has shot and developed photos for a university newspaper, yearbooks, weddings, portraits and environmental publications. Her photos have been exhibited in the Halifax Photography Festival – Photopolis.
Rochelle first visited McNabs Island on a Friends of McNabs Island Beach Cleanup over twenty years ago. In the last four years, she has returned to the island each year to explore, enjoy, and capture the beauty of this haven so close to Halifax.
Rochelle's photo presentation will highlight McNabs through the five senses of touch, sight, hearing, smell and taste. Rochelle is thankful to all those who dedicate their time to making this island a place for people and nature.
This will be a fascinating presentation that brings McNabs Island closer to us as we celebrate our 28th year on the first day of spring, March 21st. Hope to see you there!
For more information, contact the Friends of McNabs Island Society
info@mcnabsisland.ca
facebook
twitter
902-434-2254