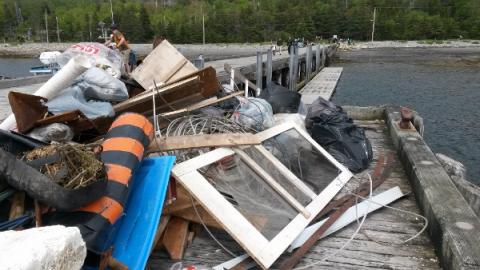 Sunday June 3 (rain date- June 10) Time: 9:30AM – 4:30PM

Celebrate Environment Week and Oceans Day by helping us clean up McNabs Island Provincial Park! Over the past 27 years, our volunteers have collected more than 13,000 bags of garbage and recyclables from the beaches of McNabs and Lawlor Islands Provincial Park.
Wear comfortable, sturdy footwear; bring work gloves, a lunch and drinking water, as well as, sunscreen and insect repellant.
Two Departure Locations: Halifax: Murphy's on the Water, Cable Wharf or Eastern Passage: A&M Sea Charters 87 Government Wharf Rd, Fisherman's Cove.
This is a FREE event! However, donations are very much appreciated as it costs us $2,500 to rent the boats for this cleanup event each year.
EVERYONE must PRE-REGISTER via Eventbrite.ca. Groups such as girl guides or others interested in helping with this popular event should contact the Friends of McNabs ahead of time.
Register: Halifax Departure 9:30am
Register: Easter Passage Departure 10:30am
Register: Easter Passage Departure 9:30am
For more information, contact info@mcnabsisland.ca or http://mcnabsisland.ca/contact or call Faye (902-443-1749) or Cathy (434-2254). For updates, follow us on https://www.facebook.com/McNabsIsland and http://www.twitter.com/McNabsIsland.